Starting on October 2, 2009 and ending January 2, 2010
The World March for Peace & Nonviolence passed through the US in December 2009, and events were held in support of the March in 15 cities, including Orlando, Honolulu, and Las Vegas. The marchers themselves visited 6 cities: New York, Washington, San Francisco, Red Bluff, Los Angeles, and San Diego. For full list of photos, videos, and press, go HERE
ENDORSEMENTS
view all US endorsements
International Web Site
How can I support the World March?
PHOTO GALLERY - Yelena Posniak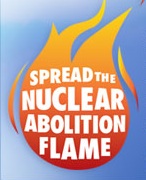 Massive Final Act of the World March for Peace and Nonviolence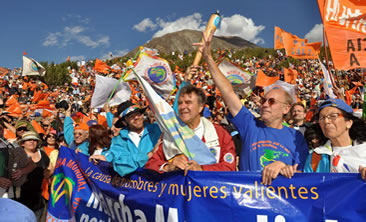 After traveling 200 thousand kilometers, the international team of the World March arrived on January 2, at the Park of Study and Reflection Punta de Vacas in Argentina. Close to 20,000 people heard the representatives of the World March from Chile, Argentina, India, Italy, the Philippines, Spain and England that circled the globe calling for nuclear disarmament.
---
VIEW ARCHIVED NEWS
The World March arrives in Punta de Vacas!
The March from New Zealand to Spain
Lincoln Memorial - Washington DC
Marching on the Brooklyn Bridge
"I WILL MARCH"
The World will March in NY City!
The 5 proposals of the World March
Photos / Videos of the Base Team marching through different countries
November 11 - Florence, Italy
November 9 - Berlin, Germany
November 5 - Budapest, Hungary